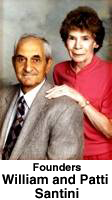 Located on the shores of beautiful Lake Erie, Erie, Pennsylvania, Select-Tron Plating is a second-generation, family-owned business that has been in operation since 1974.
Our facility includes a laboratory for in-house process control, a machine shop to design and build specialized fixtures and X-Ray Fluorescence to ensure the plating thickness is accurately measured. All these steps are taken so our customer's product is processed to meet all specifications at competitive prices, superb quality, as well as, providing minimum turn-around times.
During our quoting process, it is determined if one of our standard set-ups will process your order or if the product requires a customized procedure. Select-Tron Plating ensures that both processes will provide an optimum quality, taking your budget into consideration. We take pride in our processing abilities and have worked with our customers, developing processes that meet all of their requirements at competitive pricing.
Our commitment goes far and beyond the original process. On your first order and continually after that, we observe every step of our procedure to pinpoint any area that can be improved on, in order to reduce costs, improve turn-around, and maintain outstanding quality. All of this is done, while establishing a solid business relationship with our customer. These critical factors remain to be of the utmost importance to the Select-Tron Plating staff.
Select-Tron Plating will work closely, at the request of their customer, to help establish if overall or selective plating will best serve their needs. This decision is determined by taking the time to review both processes and evaluate which will be better suited for the customer's application and, of course, their budget. The Select-Tron Plating staff is proud of the many challenging plating requests that they have accomplished by designing specialized fixtures and/or developing a specialized plating technique to help achieve the precise end result that is required.
All of this comes down to what we consider to be one of the most important aspects of the plating business – a business relationship. We pride ourselves in our ability to communicate with our customers, creating a history of long-standing business relationships, some spanning over the last thirty years.
We are grateful to all of our customers, old and new, for the opportunity to work along side of you.
Send an email or give us a call and one of our friendly staff will be happy to assist you on whatever it is you may need.
In an effort to help our customers and prospects find our website on the internet, please note that the spelling of our company name is not Selectron. Proper spelling is Select-Tron. There are websites and companies named selectron industrial and selectron industries, which are not affiliated with Select-Tron Industries, Inc. (Select-Tron Plating) CONTACT US NOW for a quote.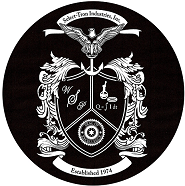 Industry Standards
Mil- Spec
ASTM
QQ
SAE
Customer Specifications
Industry Focus
Aerospace
Medical
Semiconductor
Communication
Electronic
Military
Commercial
Circuitry
RF & Microwave Components
Accelerometers
Telecommunication Components
Processes Offered
Gold
Silver
Electroless Nickel
Sulfamate Nickel
Woods Nickel
Tin (Matte and Bright)
Tin/Lead
Solder
Copper
Zinc
Passivation
Conversion Coating
RoHS Compliant
ISO: 9001-2015 Compliant (Will be certified by end of year)